Supporting young people to progress to further learning, training or work is one of the key roles of our Skills Development Scotland colleagues. In delivering effective career information, advice and guidance, SDS will provide a universal service for all young people.
SDS provides careers advice and knowledge of the world of work in S2/S3 prior to subject choice and again in S5 ensuring that transition to positive destinations are achieved. In line with the recommendations of the Wood report
As young people begin to explore their options for further learning and work, it is important that they identify their skills and strengths as they make decisions about what they want to do next.
To help prepare pupils for today's fast moving labour market, Skills Development Scotland (SDS) is leading a transformed careers service that works with schools to give young people the skills to manage their own career.
School based career coaches offer group sessions, drop in lunch clinics and face-to-face coaching, where appropriate. This is supported by Scotland's careers and information web service My World of Work (www.myworldofwork.co.uk ). It provides information on subject choices, exam results, preparing for further study, preparing for a job and Modern apprenticeships.
There is a special area on My World of Work for parents
(www.myworldofwork.co.uk/parents ) where you can get more information or chat to one of our on line advisers. If you would prefer to speak to someone, you can call 0800 917 8000.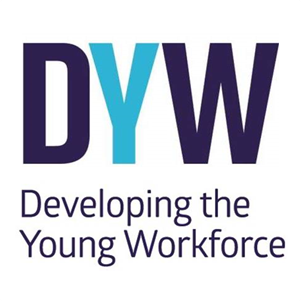 Subject Choice family Learning Activity
Please view the 3 Thinglinks below together. While watching them think about your own skills and the career you would like/are currently in.
Performing Arts ThingLink
MFL ThingLink
Social Subjects ThingLink
Now complete the following Buzz questionnaire:
Discuss your results together. Do you agree with your result?
Finally, complete this Form to reflect on your skills and Career Pathway/Choices:
Staff Announcement
We are delighted to welcome Sandra Morrison to our team. Sandra is our Employer School Co-ordinator and will add value to the employer link opportunities within the school.
Career Opportunities
There are a number of Career Opportunities posted on our Whole School Pupil Team. Please check this regularly for information and updates. This includes Foundation Apprenticeships, Modern Apprenticeships, Trade Apprenticeships and Vacancies.