Our reporting system follows our carefully designed curriculum throughout the Broad General Education phase.
Information on Home Economics benchmarks can be found here.
What the letters and numbers mean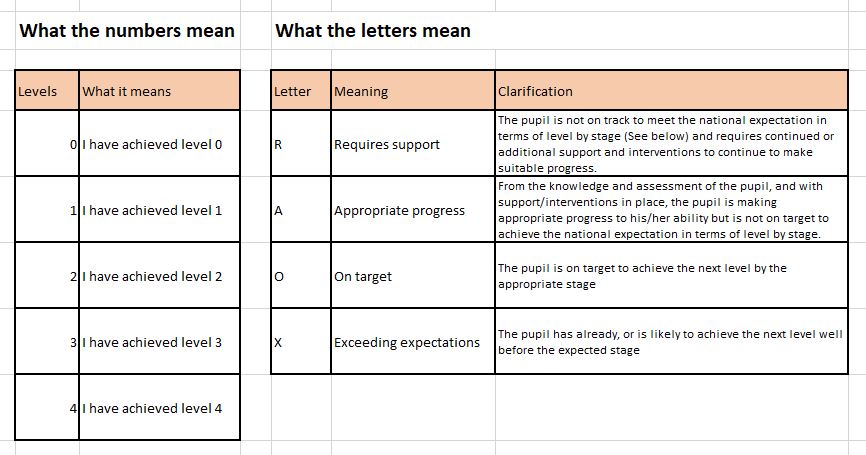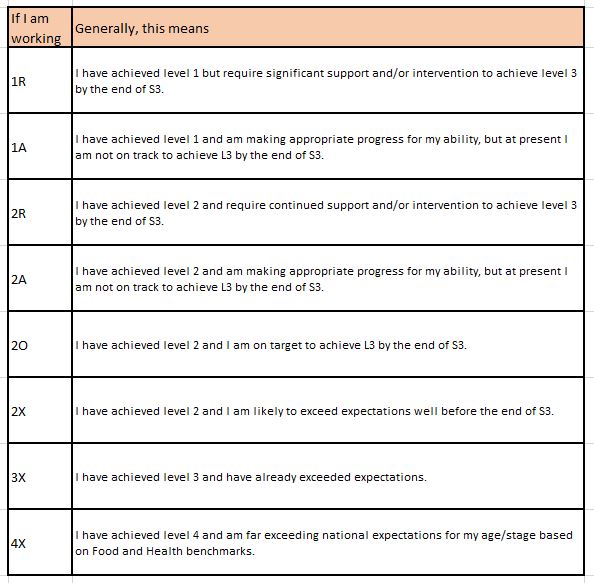 S1 Reporting and assessment
At present, we do not deliver Home Economics in S1. Pupils start Home Economics in S2 for a double period each week.
S2 Reporting and assessment
In S2 we report from a range of activities which can be found on our curriculum page (currently under construction).
We would expect pupils in S2 to be working at level 2 and towards level 3 (by the end of S3) with some pupils having achieved level 3 and working towards level 4 outcomes.
S3 Reporting and assessment
In S3 we report on those pupils who have chosen Home Economics as an elective subject, as we do not deliver this to the whole school.